Good morning, Odd Friends!  Leah the Orange here, and a very happy MONDAY to you!  Normally Mondays have a pretty bad rep with most people, but we don't mind this one, as we get to bring you a BRAND NEW DIGI RELEASE!  Some of you have noticed the little graphic saying there's something coming…  well today we are kicking off a small digi release, available NOW at SomeOddGirl.com!  Your response to our last batch of faes was INCREDIBLE, so Kristy knew she had to satisfy the fans, and we're pretty sure you're going to LURRRRRRRVE this little set of cuties! 
For the next three days, we'll be sharing the Odd Girls' projects using these lovely new sprites, and all YOU have to do is answer my question below in a comment each day for your chance to win!  We'll be announcing the winners on Thursday, but if you're antsy, buy 'em NOW by clicking HERE.  🙂
Let's kick the week off right, shall we?!  Our first fae got a very warm response from the Odd Girls…  Tell us what you think of…
GIGGLE FAIRY!  😀
Here's what our fabulous team came up with to show off this little lurvie…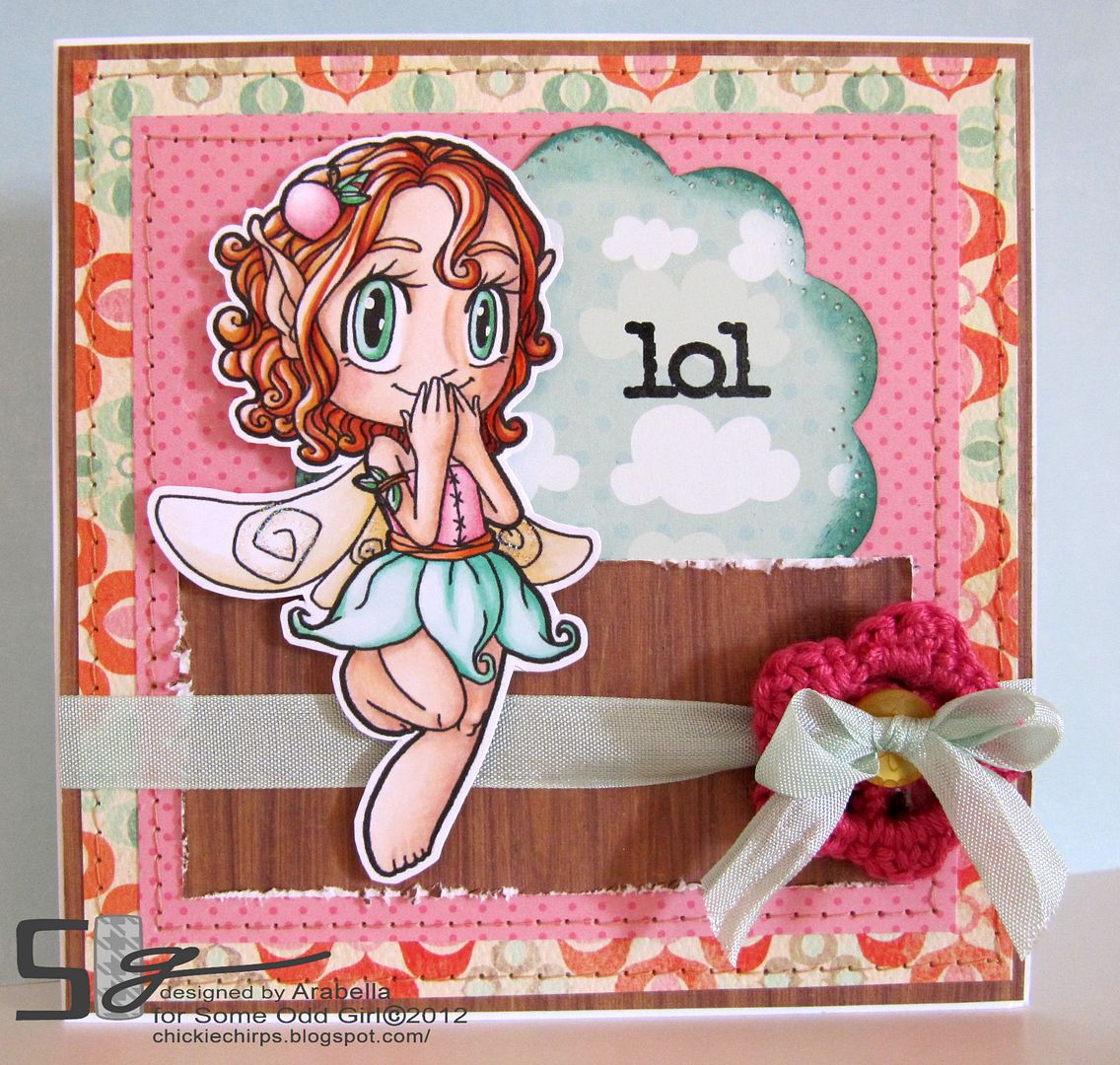 So?  Whatcha think, folks?  Can't wait to see the rest, right?  Well tomorrow, we'll showcase the next one, but today, we'd love to hear your thoughts!  In fact, here's my little question for you all…  Since we're talking FAIRIES here, what is your favorite fairy tale, and why?  Answer this question in a comment below, and you might be one of our lucky winnahz on Thursday!
Come back tomorrow to see the next Fae up for grabs, and if you're feeling inspired, why not join us in our May Sketch Challenge?!  There are a couple of FAB prizes up for grabs!