Two posts in one day? You must think we be crazy! Crazy like a fox 😉 Well we have a special challenge for you. We are getting ready for our next Facebook Fun Day on Saturday June 23 and just like last month we are casting out the special week long challenge to get you ready! What is Facebook Fun Day you ask? You must have missed last month if you are asking that question! Facebook Fun Day is a day where we have fun and get together with some great tutorials, chats, challenges, quick sales and way more. Its our way of thanking all the wonderful people who come by our Facebook page each and everyday, share their creations and just plain hang out. EVERYONE is invited to join us and be apart of all that fun! We have our next Digi Release on Monday June 25th and we will be showcasing those images all day long. There might be a chance to get'tem early too. 😉 
So, does that sound good? I thought so! Let's get to the challenge then! It is….
"Non Tradional Hair Challenge"

ie: no all blondes, brunettes, redheads, or black hair. Must have funky colors! 
 Check out these examples by our, not so traditional themselves, Odd Girls…
 Annette used Lazy Day Kaylee
Faye used Summer Kaylee
Arabella used Angel Kaylee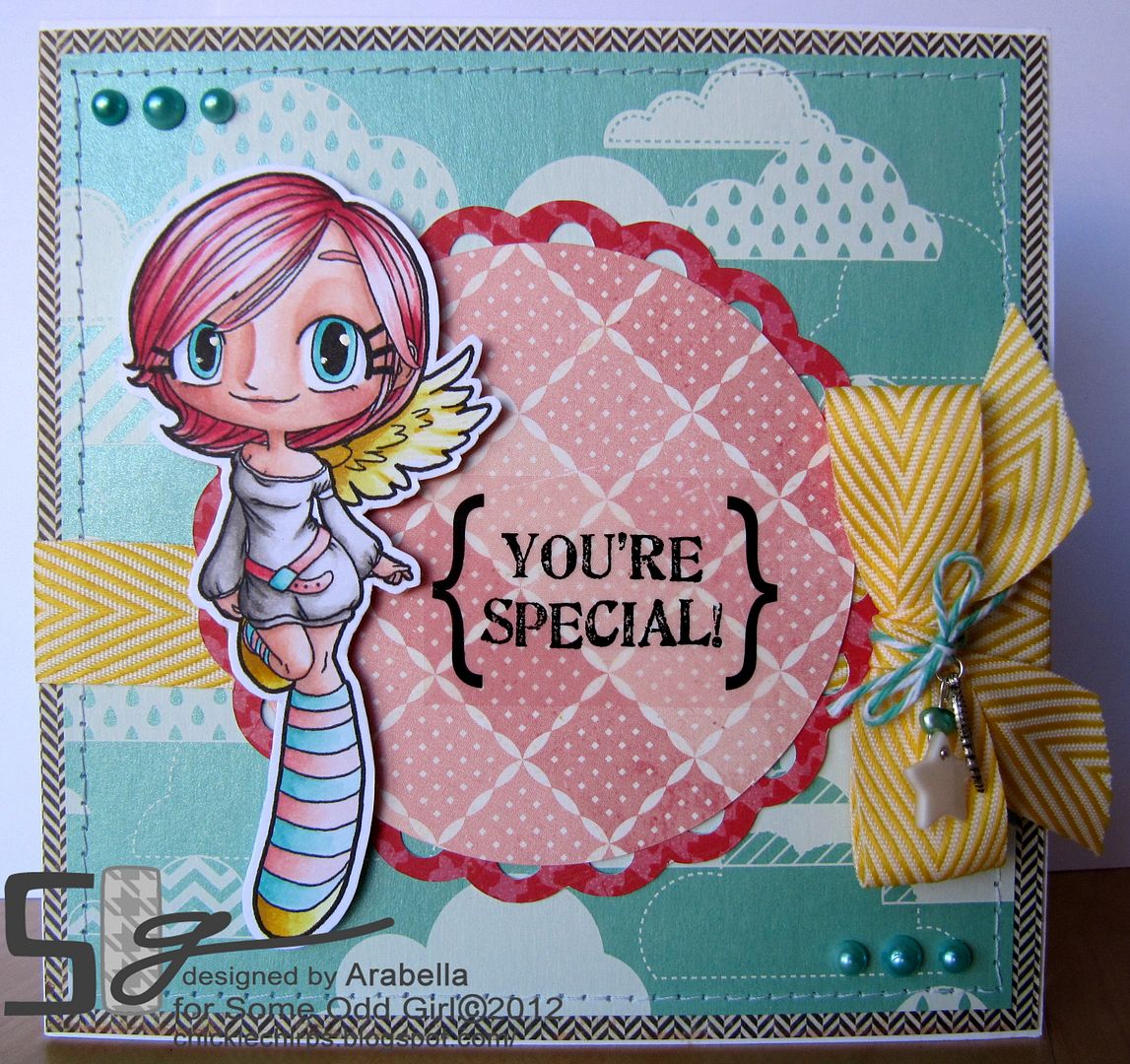 Indah used Under The Sea Mae
See some ideas you like? This is a fun challenge that I KNOW you can get in on! The rules are simple, you must use an Some Odd Girl image (stamp or digi) on your card/project, you must have it linked up here NO LATER than end of the day on June 23 (when the linky closes, its over), you must follow the challenge, and most importantly you MUST have FUN! No debbie downers at this Fun Day! Want a bonus entry? Upload your card to our Facebook page on Fun Day and that will nab you a second entry. 
What are you playing for? I'll tell you! THE WHOLE 4 IMAGE RELEASE that drops on Monday June 25! A ton of love are in these 4 images and I'm filling a few customer requests so you know they are gonna be GOOD. Sneaky for thinking it but you won't see them until Saturday! You can hop over to our Facebook page and see part of one in our banner then trust me, they aren't going to let you down!
Link up below and have FUN! 
See you Saturday! The first tut is at 9am EST!