Hellooooooooo Odd Friends!  Happy Monday to you!  We have a busy day today, with a little surprise coming up at NOON!  Check back in a few hours for a bit of excitement, leading up to a weekend I KNOW some of you will enjoy!  *wink wink, nudge nudge*
So, Leah the Orange here, bidding adieu to the very sweet Toasted and Toastee featured digi, and welcoming Beach Babe Kaylee on board for this round!  For the next two weeks, THIS little lady is on sale – check her out!
And since this particular feature is all about bringing back some of the oldies but goodies, let's take a look at some ways you can revive your stash (or expand it, if you don't already own this digi!), as demonstrated by our very talented Odd Girls….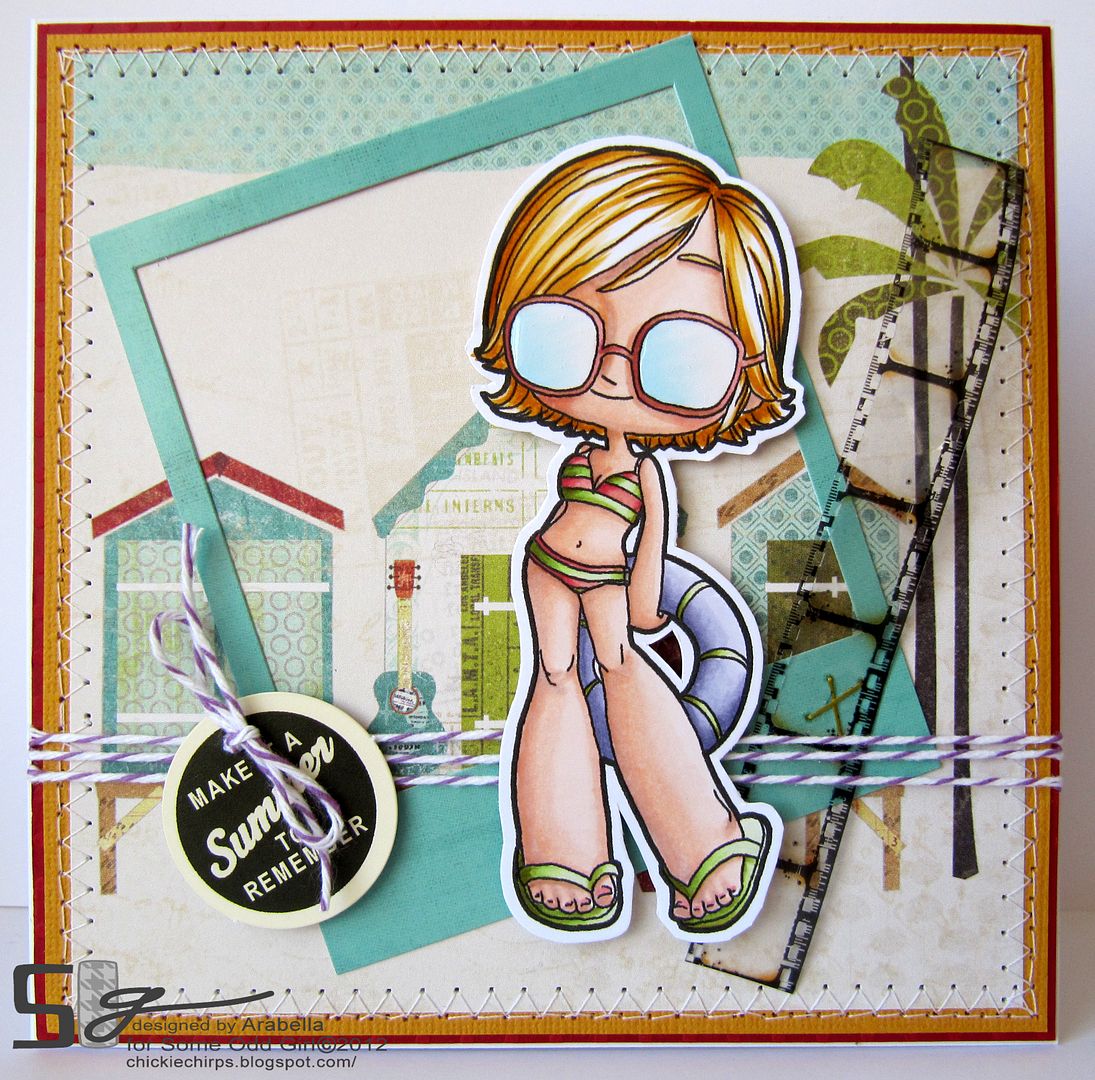 Don't they make it look like a BREEZE?  Beach Babe Kaylee looks great strutting her stuff all Hollywood-style, or in hot colors soaking up the sun, or doin' her thang at the beach!  She's one stylin' chick, and we think she looks great palling around with the gals from our newest digi release – what do you think?
Grab her now at 25% off, through July 1st, and we'd love to see your projects using this summertime hottie!  Please feel free to share with links below or posting in our Facebook group – we love seeing our SOGgies (and your mad craftin' skillz) in action! 
Right.  That's it for now – see you at NOON!  You won't wanna miss this!  Get out your fave coloring medium, 'cuz we've got something fun in store for ya!