Mornin', folks!  Leah the Orange here again, for day THREE of our digi release!  Today, we're going for something a little different.  This one's perfect for DOWN time, or to encourage someone with their studies, or imagine giving it with a gift card to a bookstore so they can take some time for themselves when things get rough!  Print her big for a card or framed artwork in a library or beside your bookshelf, or print her small for bookmarks or tags!  The possibilities are great, and this digi is, too!  🙂  Let's give a warm Odd welcome to….
And, in true Odd nature, our design team took the baton and ran like mad with it!  Feast your eyes on these BEAUTIFUL projects by the Odd Girls!
Kristy (with sentiment from Hey Kaylee set)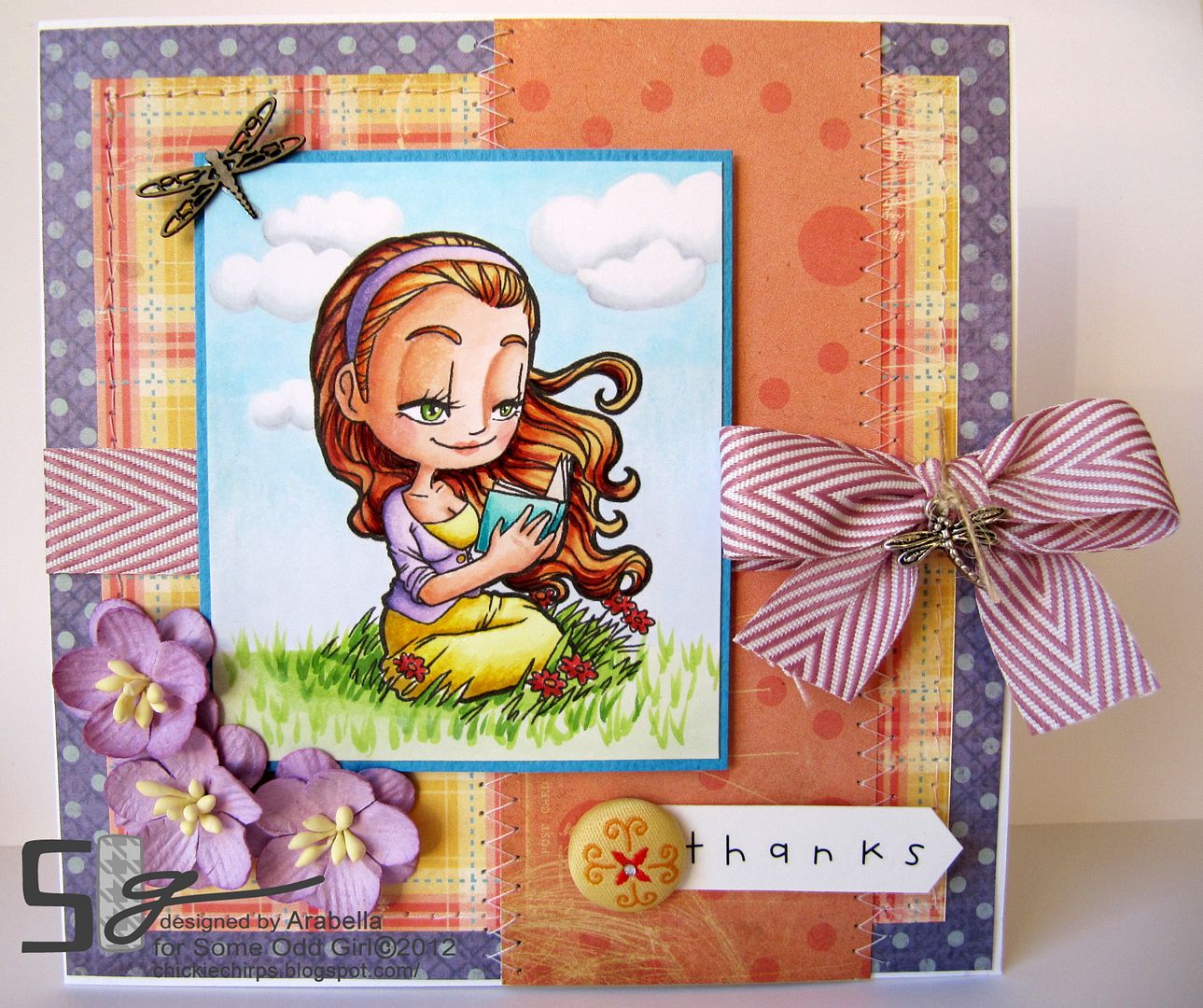 Inspiring, right?  I love how different each card is from the next, and I know you'll create something beautiful, too!  You can grab Reading Mae now along with the rest of the new digi release by clicking HERE, and remember, if you share your projects on our blog or in our Facebook Group, or if you're spotted by one of the Odd Girls, you might be featured on our Friday Spotlight!  🙂  
Join us tomorrow for one more reveal for this week's release, and if you've got that itch to CREATE, play along with our Color Inspiration Challenge, which ends tomorrow at midnight EST!
ANNNNND, if you haven't already placed your order for Some Odd Girl clear stamps, there are a few days left before our CHA Raffle officially closes!  Every clear stamp order gets you a raffle ticket for a VERY special prize (goodies you'll have before all your friends can get 'em!).  Click here for details, and GO SHOPPIN'!  😀