Morning, peeps!  Leah the Orange here, and I hope you've all had a WONDERFUL weekend, and you caught our earlier post, 'cuz the excitement of the week has already kicked off, and we are TOTALLY stoked (or "geeked", as Kristy would say!)… 
In addition to launching a prelude to our Facebook Fun Event (which is officially this SATURDAY, May 18th – in our Facebook Group, natch!), we are also happy to share a brand new featured digi for the next couple of weeks!  Since school will be wrapping up soon, and kids will be needing cute teacher gifts and  cards, what better way to honor them than to put this little dude on sale for you?!
Check out Professor Hoot!
He/She is our featured digi at SomeOddGirl.com, and is 25% off now until May 27th!
Here are some ideas from our uber-talented Odd Girls to get your wheels turnin'!  🙂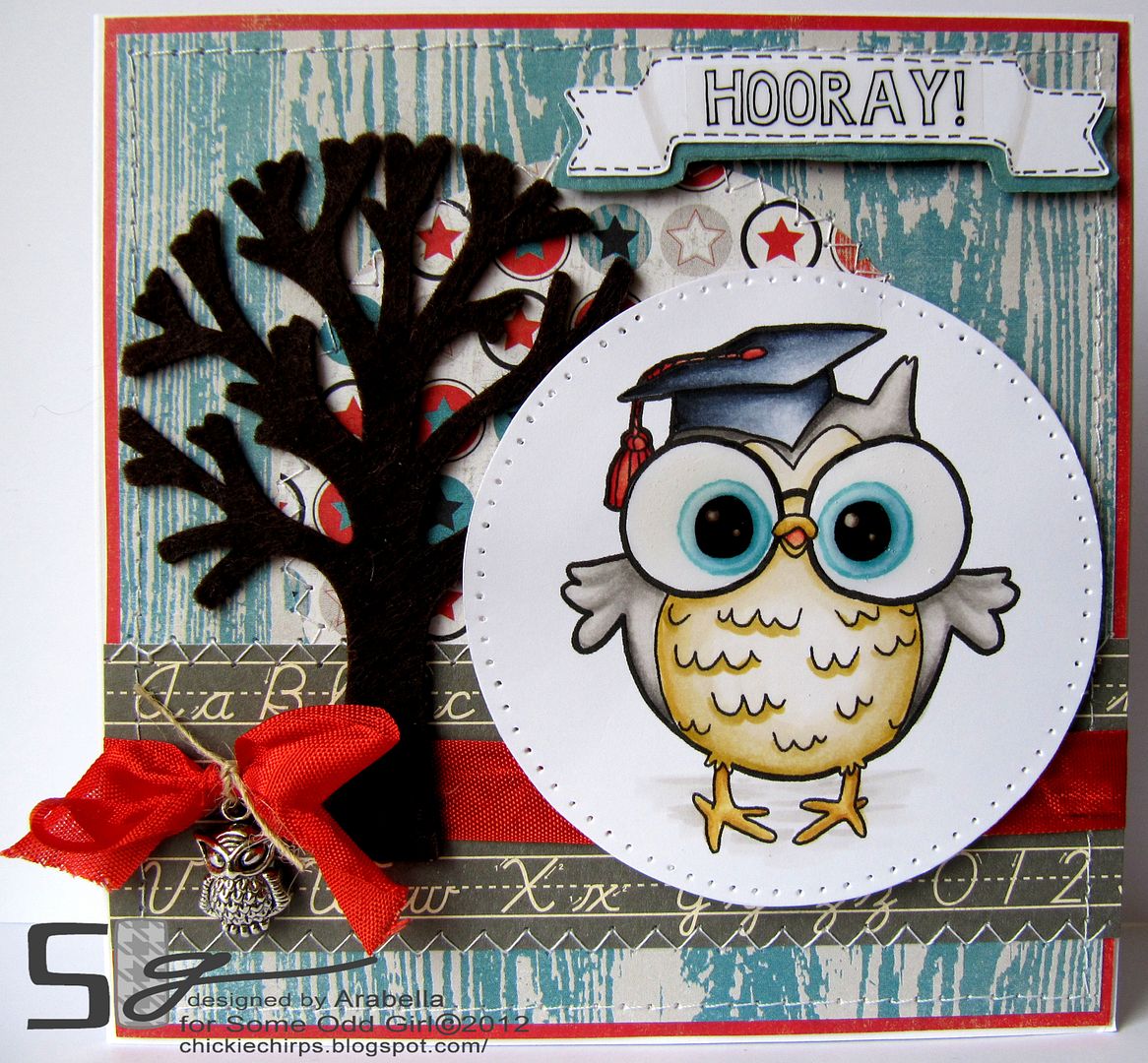 Totally cute, right?!  Lots of fun ways to use this digi!  Teeny-tiny for a bookmark, big and bold for a card, photo frame, or other altered gift, or how cute would shrinky-dink earrings be for your child's teacher?!
Grab Prof Hoot now by CLICKING HERE, and we hope you'll be back for some more fabby project features starting tomorrow…  If you're looking for a challenge, CLICK HERE for our May Sketch Challenge, or get working on your creation for our Facebook Fun Event that you can share in our Facebook Group on Saturday!  CLICK HERE for the deets.  Happy craftin', friends, and STAY ODD!  🙂