Happy Tuesday, Odd Friends!  Can you believe it's already MAY?!  That means we're inching closer to the summer, AND Some Odd Girl is inching closer to CHA, too!  Will you be stopping by our booth to say hi?  🙂
So given that it's a new month, it's time for a new challenge!  BIG, BIG thanks to everyone who joined us for April's Color Challenge – what a fabulous turnout!  We loved all of your delectable creations, and we hope you're equally inspired with this month's sketch…  Are you ready for it?  Here you go!
LOTS of room for interpretation here – remember that the circle doesn't necessarily have to be a circle, and the line doesn't have to be exactly as it is in the sketch…  And, as you'll see below, it doesn't have to follow the sketch TO THE "T", but we do need to see where the sketch inspired you.  Check out these nifty samples from our Odd Girls!
Faye used Hey Kaylee
Vera using Birthday Mae
Annette used Hey Kaylee
Anna Maria used Renew
Arabella used Warm Wishes Tia (available again in September)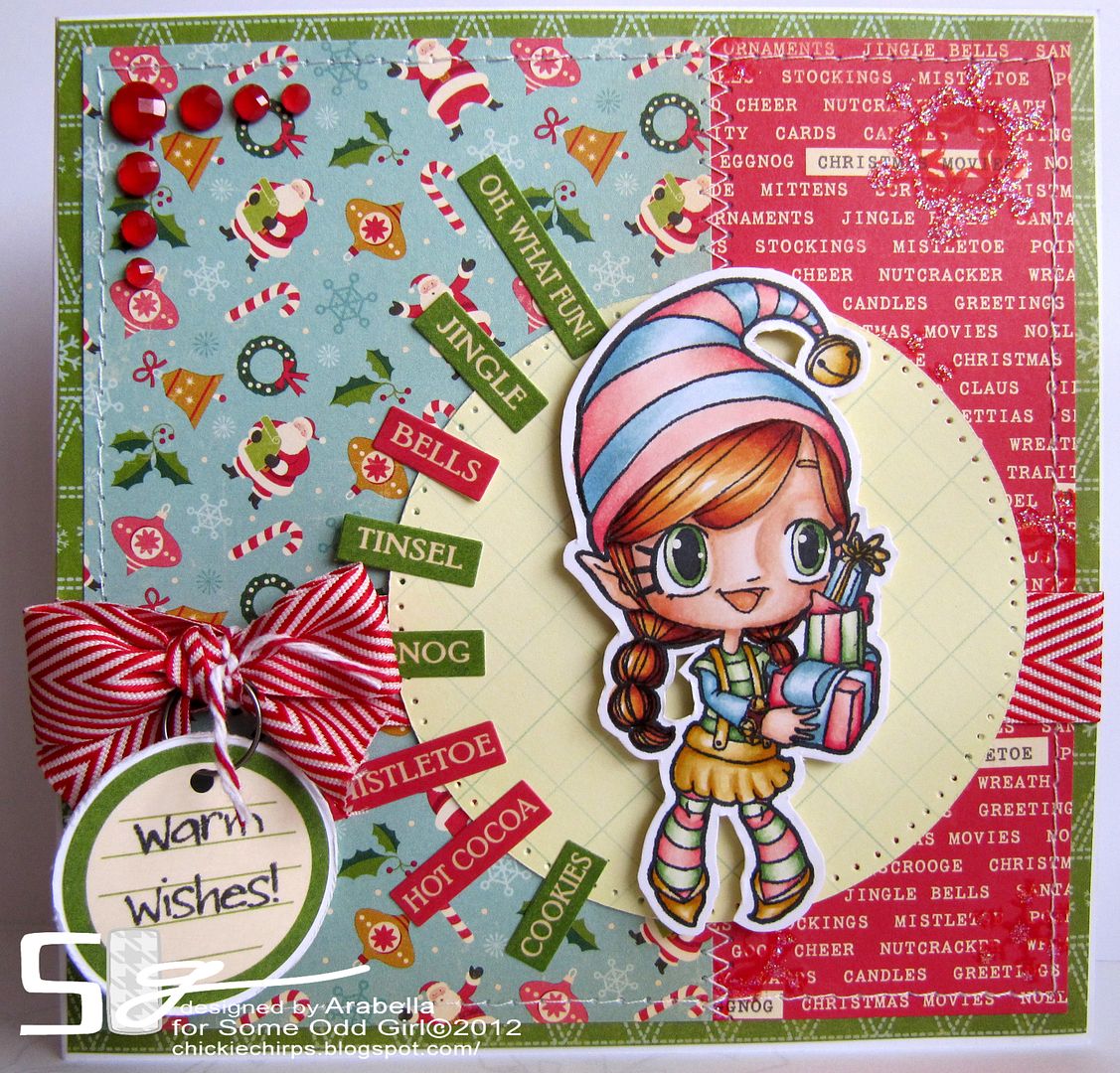 Meredith using Smell The Flowers Tia
Leah C using Thank You Mae
Ilene used Balloon Kaylee
 Leah the Orange used Photo Kaylee
Whaddya think? 
Feel like joining us?  Well, if you DO, you might be one of the lucky winners of THESE fabby prizes!!  First, to the random winner……. 
$25 Gift Certificate to Oozak.com!
 Rusty has generously offered this prize to this month's winner! He carries so many different lines of paper, dies, bling and more (need I mention copics?). Thanks Rusty!
And also, to the person who knocks our Odd socks off with our very favorite creation…….
Tiny Baker Tia!
So?  What are you waiting for?  Remember, you MUST use a Some Odd Girl image to be eligible to win (and there's always a FEATURED DIGI on sale, if you don't currently own any, and you're looking for savings!), and you have until Wednesday, May 30th at midnight EST to play along!  Have fun, happy crafting, and STAY ODD!  😀