Good morning, Odd Friends!  Leah the Orange here, welcoming you all to day four, and our last (sob, sniff) day of this digi release!  We hope you've been enjoying the Fairy friends we've shared, and we know they're already getting a healthy amount of love in the store!  CLICK HERE to see the whole new batch of beauties! 
Today, we are featuring one more gorgeous gal – this one's clearly a crafter like us 😉  and she's spreading rainbows, sunshine and lurrrrrve wherever she goes!  Say hello to
Yep, this one's already a hit with us, and we are quite sure you are going to rock out some amazing projects with Rainbow Fairy, too.  Let's see some samples from our uber-talented Odd Girls!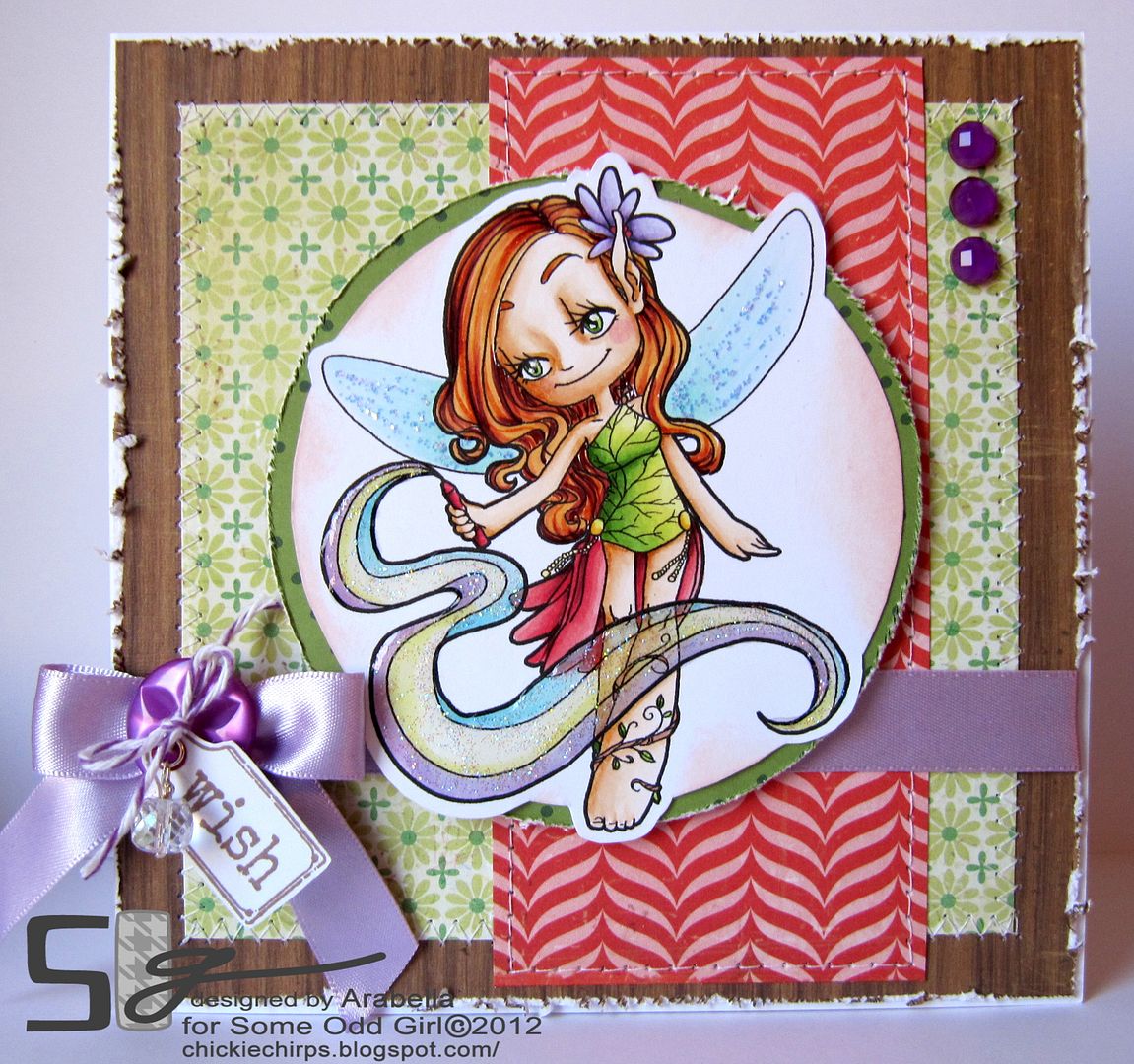 Doesn't she just MELT YOUR HEART?!  Doesn't she make you want to dig out all of your multi-colored pretties and throw down a card full of rainbowy goodness?!  I personally love the little touches of the vine wrapped around her ankle, and the little dangling bits from her leafy dress!  Tiny little details, but so perfect!  And yet another amazing creation from The Odd Girl herself, Kristy!
So do you want to win Rainbow Fairy?  Well here's how you can do it, and I'll be back tomorrow morning to announce the winners from EVERY reveal day this week!  That's right, leave comments (and answer the questions) from each of this week's reveal posts, and you could win that day's Fae!  🙂
Today's question…
If you could send someone a rainbow today, who would it be?  Maybe someone who's been going through a difficult time and you want to send them something to cheer them up?  Maybe someone who's very special to you and you want to show them how important they are to you?  Or how about someone who has an opportunity ahead of them that's just too amazing, and you want them to know you BELIEVE in them?!  Either way, tell us who it is (and send us a link to their blog, if they have one – they might just get lucky too!), and we'll let you know if you're our winner(s) tomorrow!
Until then, STAY ODD, and count down with us to CHA…
5…  4…  3… 2… (that's right, just 2 more days!)