Good morning, Odd Friends!  Leah the Orange, all settled back in after a fabulous little getaway with Kristy and Annette to Chicago!  It's nice to be back and seeing what our Odd Girls are up to these days!  What did you think of yesterday's reveal?  Isn't Teacher's Pet Tia a sweetheart?  I can see her earning straight As and sitting right up in the front of the class!  🙂
Today, we have a new little friend to share who's going to charm you right to the CORE!  😉  Please say hello to…
Too stinkin' cute!  I love his geeky glasses and little bow tie!  Let's see what our Odd Girls have done to spotlight this little dude….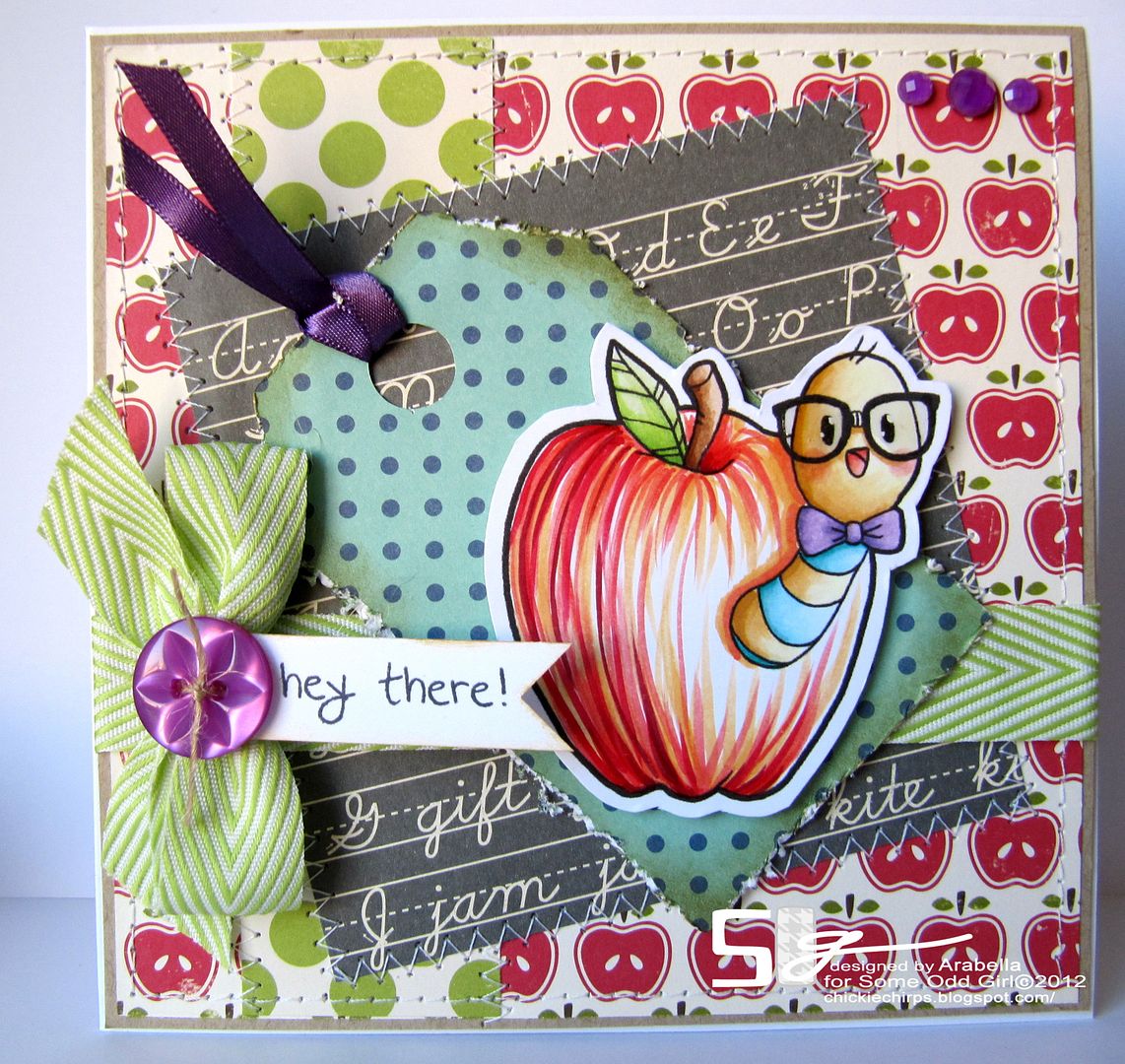 Do you prefer the red apples or the green apples?  I love all the bright colors our gals have used, and there are so many fun school collections available, the options are endless!  Not that we're excited at all about the kids (and our teacher spouses) going back to school, right?  😉  Okay, so I might be a little excited…  My husband is a teacher and I'm rather looking forward to September!  😀
Tell us in a comment below about a teacher that you remember, or who had a real impact on you, and one random winner will take home Nerdy Wormy!  I'll announce the winner on Friday!